Where can I park?
Meet FRAN, aka Free Rides Around the Neighborhood. FRAN is truly a game changer for locals and visitors alike.  Download the CtrCity Anaheim app today on the Apple App Store or on Google Play. Parking is detailed on the Anaheim Packing District site.
Check out all of the convenient spots FRAN can take you!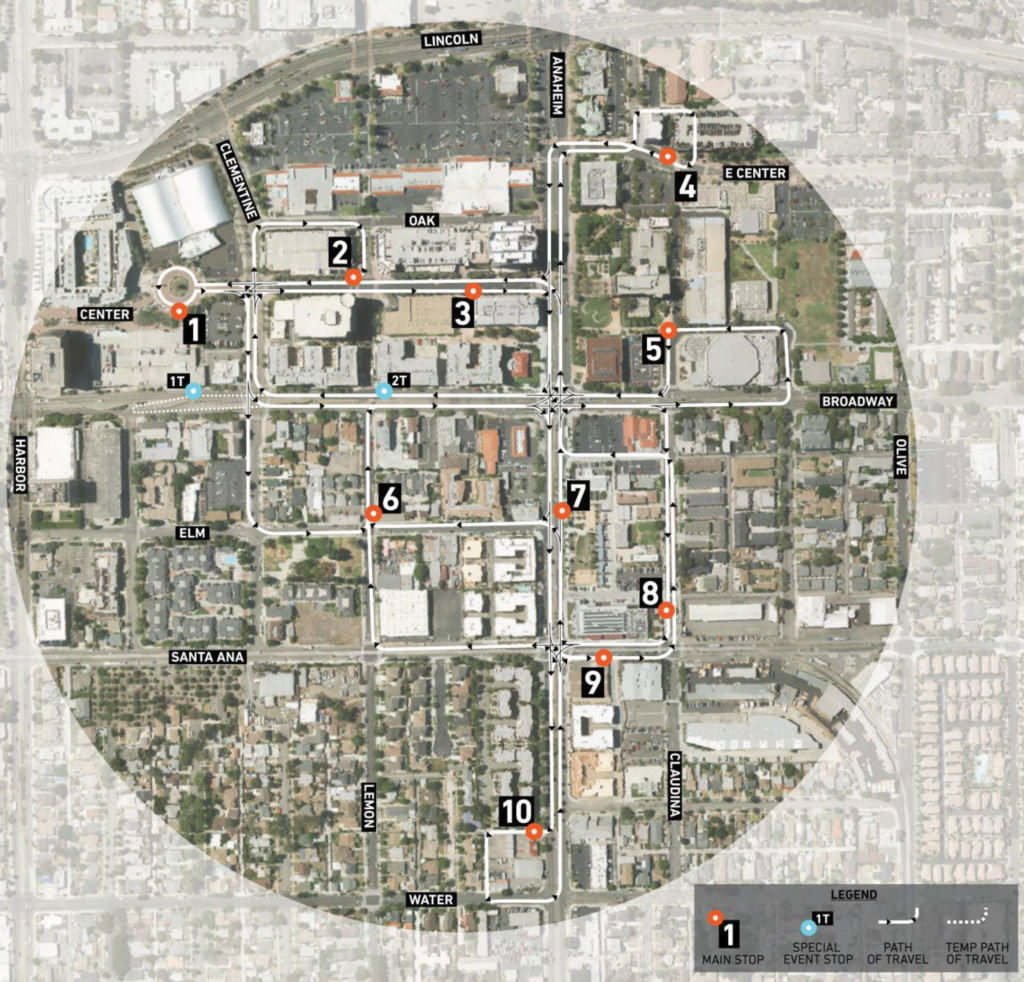 Also be sure to check Parking info at the Anaheim Packing District. 
Can I bring pets or children?
Only helping (seeing eye) dogs or babies in a bjorn may enter. Babies must be attached to a designated driver. No strollers, please.
What Food will be there?
Yes! It's here… (for an extra charge)
What is included in the Designated Driver ticket?
Water and soft drinks.
What if it rains?
The event is rain or shine and there are no refunds.
Is the park ADA compliant?
Yes. If you need additional assistance please don't hesitate to ask. Handicapped parking is right next to the festival inside of the Packing District.
Is there a lot of seating?
Yes, it's a park! Bring a towel, blanket or a small fold up chair. There are benches and lots of fake grass to graze on.
Will the Packing District Building be open?
Yes! You can not carry beer out of firkfest, or bring beer in, however.
Can I bring a backpack in?
No. Please leave it in your car.
Metrolink?
Here's an itinerary: http://rideart.org/trip-planner/?from=99&to=98